I have managed to find some lovely beauty products this past month that I've been making sure to use as often as I can. I will admit that this month's post is extremely nail based, but as I work in a restaurant, I'm not allowed to wear nail varnish on a daily basis, so I have to get my nail fix whenever I can, and I've just so happened to have more opportunities in the past month than I normally do.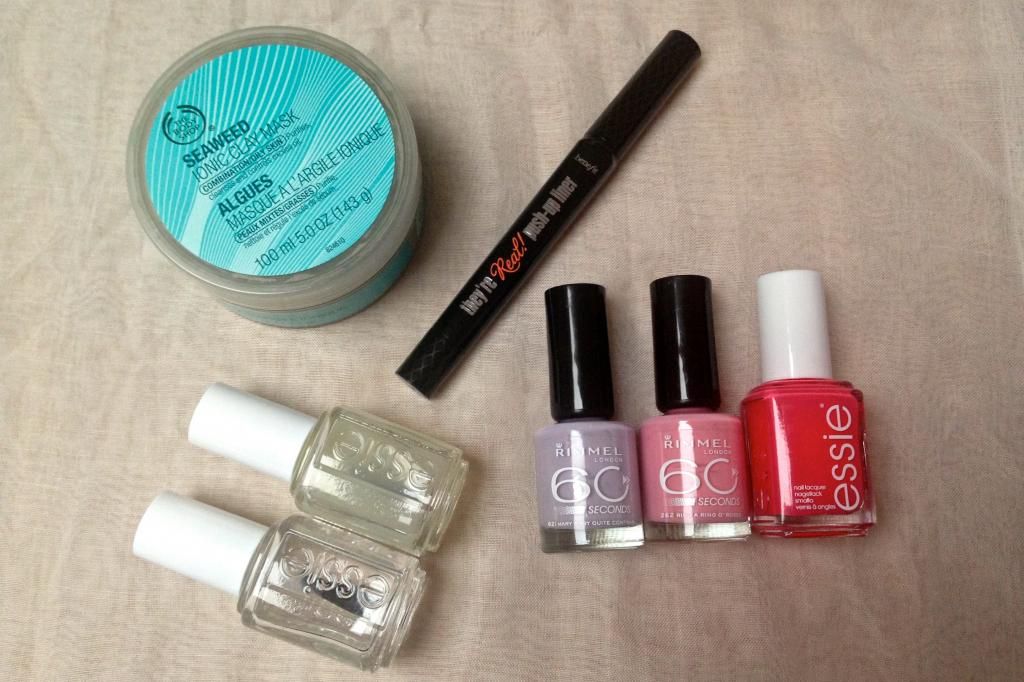 The Body Shop Seaweed Ionic Clay Mask
I have been seriously getting into my face masks in the past couple of months, but it wasn't until I tried this one out that I fell in love. There's just something about applying a clay mask onto your face, and feeling it dry out. It makes me feel like its sucking out all of the oil, and helping cleanse my face. This one especially smells lovely and clean, and once I've washed it off, my face feels smooth and refreshed.
Benefit They're Real Push-Up Liner
I've been resisting this beauty for a while now, since it was released really, because I was in denial over the fact that I could live without it. Then one day, I thought I would see what it was like, so I actually went to the make-up stand in my local department store and asked one of the ladies to show me what it was like. She sat me down and applied it to my eyes, and I immediately bought this pen straight after. This gel liner works like a dream, giving me the perfect cat-eye flick every single time. I've loved the effect of gel liner, but always found it fiddly to apply; however this removes all complications and is the perfect shade of jet black. A definite must have in your make-up bag!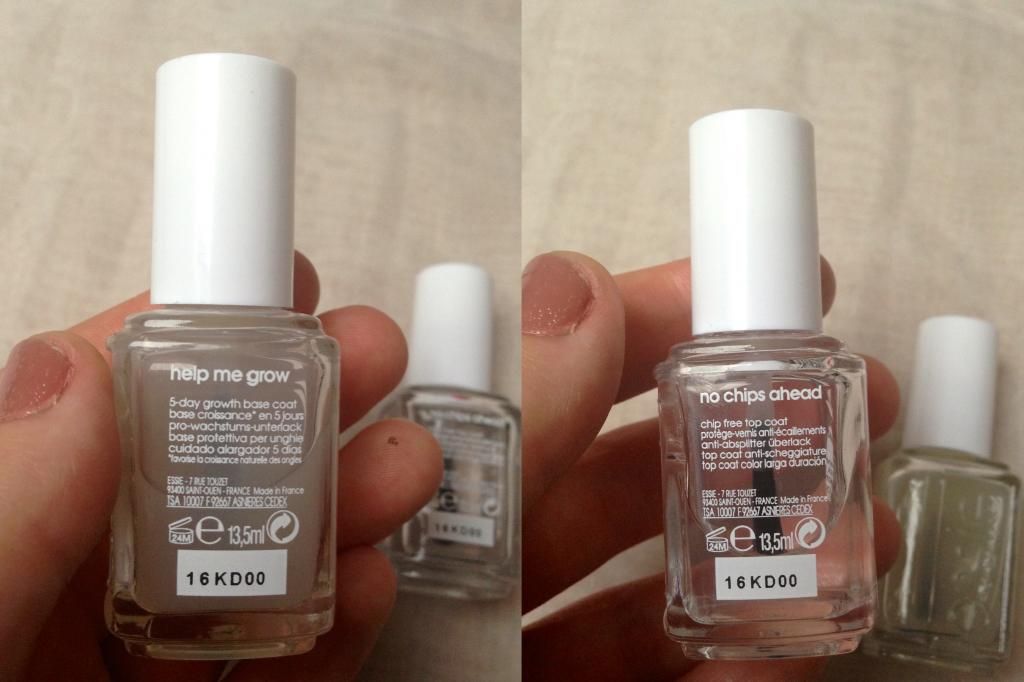 Essie
Help Me Grow Base Coat
and
No Chips Ahead Top Coat
These two nail varnishes used together have given me the best results in preserving nail polish I've ever seen, but I think it's mostly down to the top coat. I have always had a problem with nail varnish chipping away within two days of application, but when using these two varnishes I've found that my varnish always lasts longer, I think the longest I've gone is almost a week before a chip appeared. I've also noticed that my nails do appear to be stronger, and they're not breaking very often. Overall I'm very impressed with this combination.
And finally onto some nail polish I've loved wearing this past month: included here is the Rimmel 60 Seconds varnishes 621 'Mary Mary Quite Contrary' and 262 'Ring A Ring O' Roses', some lovely pale pastel colours, with cute names too; and the Essie 'Cute as a Button' varnish, a lovely shade of pink that also looks slightly orange in certain lights. The photo doesn't really do these varnishes any justice, they are really lovely colours in person, and I have really enjoyed wearing them.
Sophie x