I can't believe it's already July; we are halfway through the year people! Time has flown by, it's hard to believe it is actually summer. So here we are with another favourites post, and I've realised that yet again, there are some Body Shop products here, oops. I just can't help myself right now, I'm in a bit of a self-induced Body Shop craze.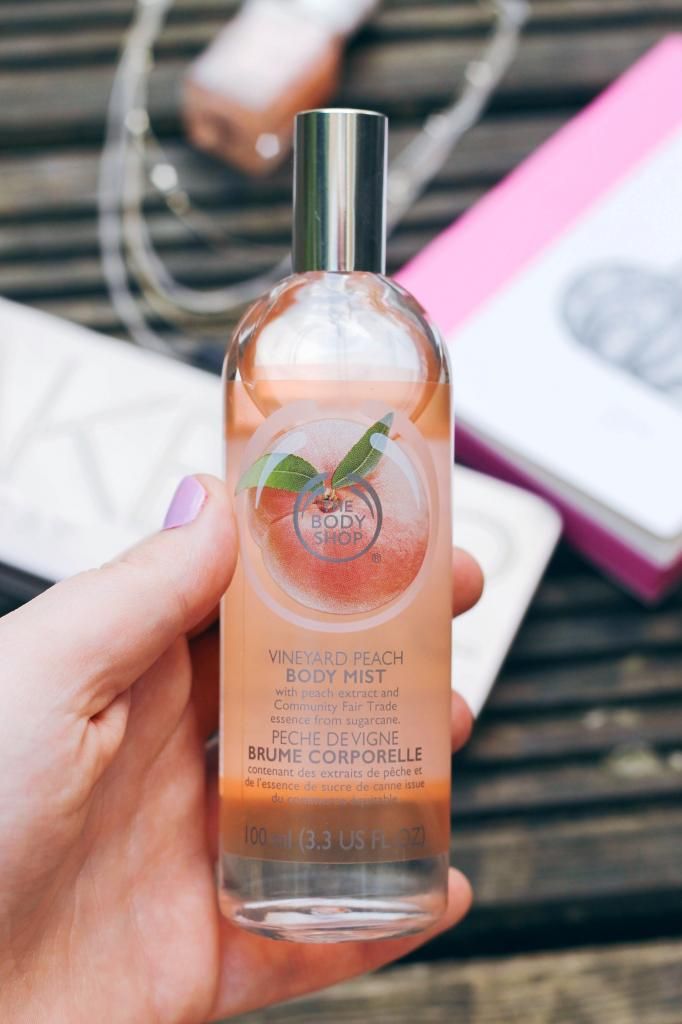 Body Shop Vineyard Peach Body Mist
This stuff smells divine. I'm loving this peachy smell, something about it just screams 'summer'. I've been using it instead of perfume for the past week, and I've found it just leaves a faint peach smell on your skin for the day. Lovely for these warm sunny days.
Body Shop Vitamin E Moisture Serum
I've never used a serum before, as I never really thought I needed one. But the current day cream I've got is way too heavy for the summer, and makes my skin a bit too greasy, so I was in need of something lightweight. I knew serums were really good, as they don't just hydrate the first few layer of skin, but go deeper into your skin, helping to keep your skin cells even more hydrated. I've been applying this before my makeup, and I've noticed that it makes my skin feel really fresh and plump. I have combination skin, so it sometimes suffers from a bit of excess oil, but with this it doesn't make my skin extra oily, in fact I think it's been helping to make it less oily, which is just what I need for this time of year. I would recommend this as a lovely summer moisturiser, but I imagine it will be just as good in the winter.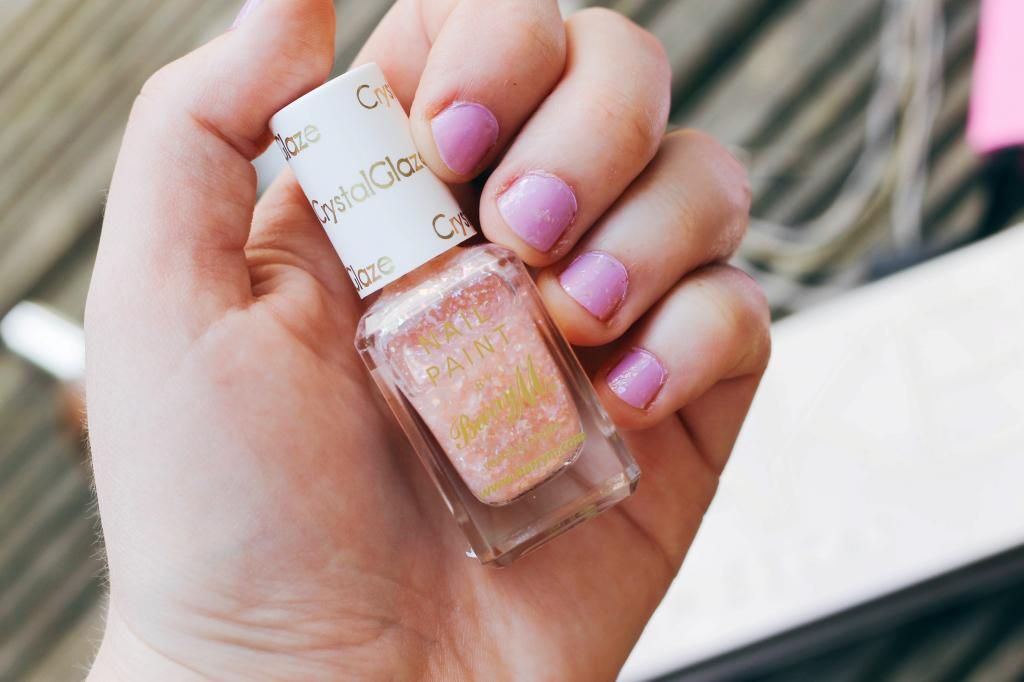 Barry M Crystal Glaze Nail Polish
I really like layering glittery varnish over coloured nails, in fact I've been doing it for a while. At Christmas I used a red glitter varnish over plain red nails, and I loved how festive it was; I will be doing it again for this year. However, I really love this varnish, because it is really subtle. You have to move your nails in the light a certain way to be able to see the effect, and it really does remind me of crystals. I'm actually wearing it here in the photo, and you really can see how subtle the effect is.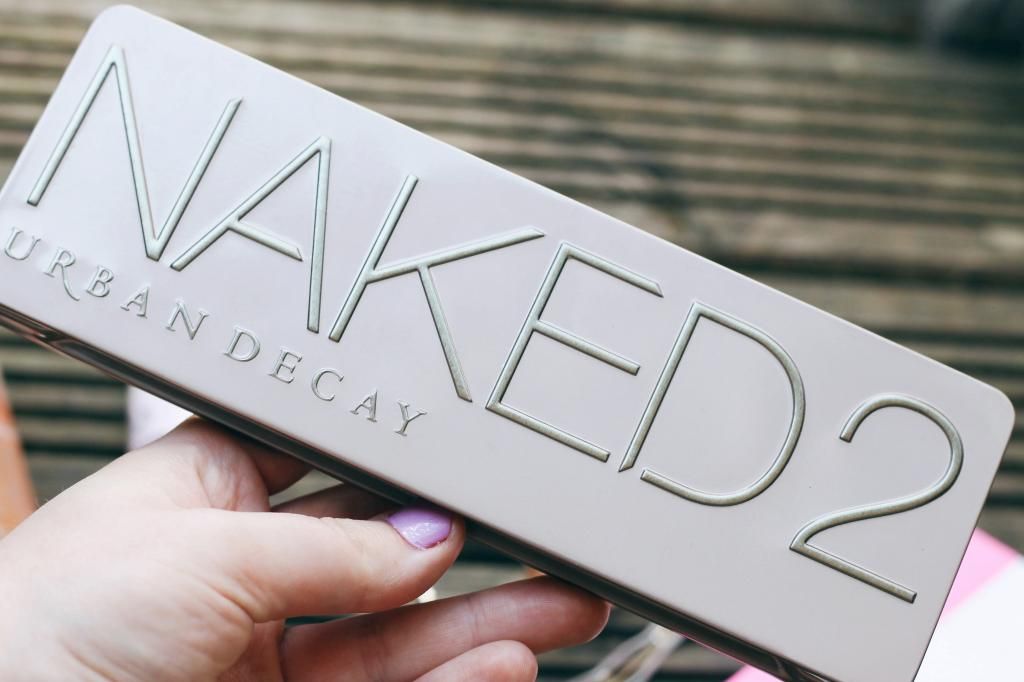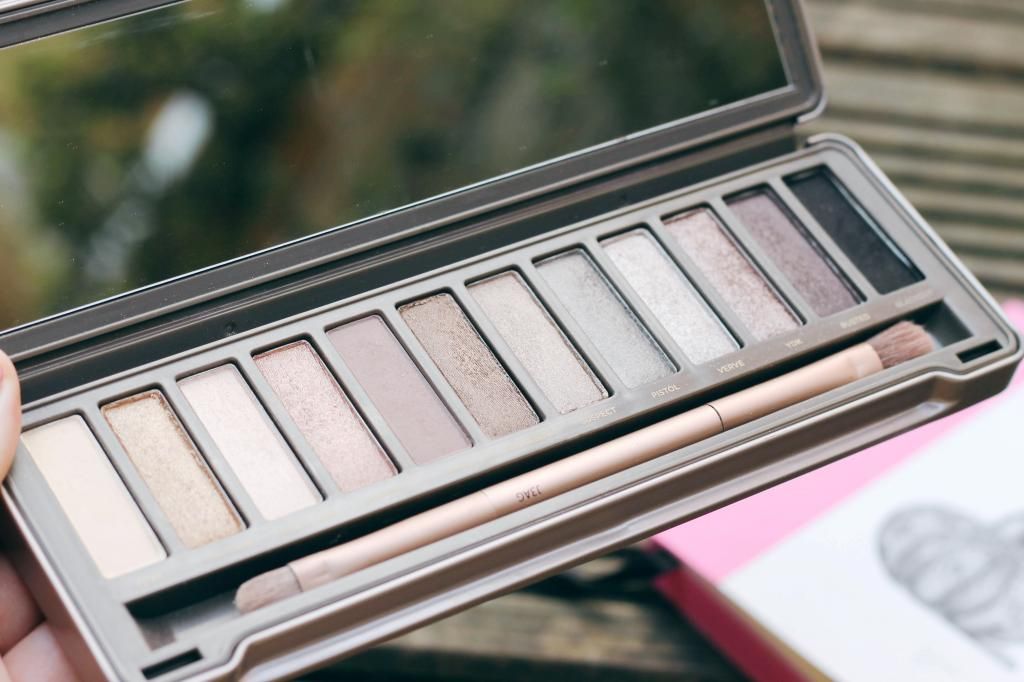 Urban Decay Naked2 Palette
This is one of those 'essiebutton made me do it' moments. I've seen her talk about the Urban Decay Palettes in so many of her videos, so after much deliberation on which one to get, I chose to get the Naked2 Palette, because I really like using neutral brown colours on my eyes. And oh wow, this palette is worth all the talking about. These eye shadows are perfect, so buttery and soft, they are just so lovely to apply. And the beautiful thing about this palette is that nearly all of these colours will go together, I've been experimenting quite a bit, and I've loved every combination I've tried so far.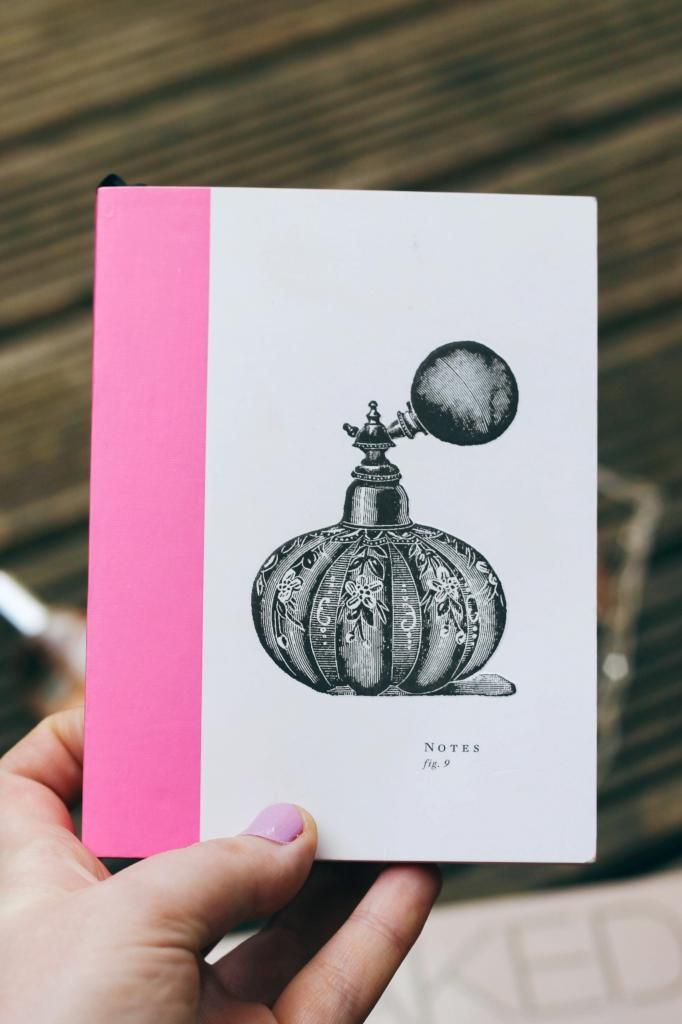 IKEA Notebook
I bought this about three weeks ago just as a little book to keep in my bag, for jotting down ideas, and to-do lists, I've even been using it for writing down recipes. As soon as I saw the design I thought it was perfect for me, I just loved the detailing of the perfume bottle, and it reminded me of some of the perfume bottles my Grandma used to have.
ASOS Multi Row Chain Necklace
This necklace is my new favourite piece of jewellery, whenever I'm going out I always try to wear it, I just love it so much. I think it's just because it's a simple set of chains; it's not gaudy or bold, it's just a little subtle accent to any outfit. Another item perfect for the summer.
Sophie x