I know that we are already over a week into August, and this post is meant to be done very early in the month, but I just haven't had the time to do it until now, so apologies for the delay. I've also found that I haven't really had a lot of things which I've really been loving, but I'm hoping that next months post will have more, as I've already got a couple of things that I'm loving.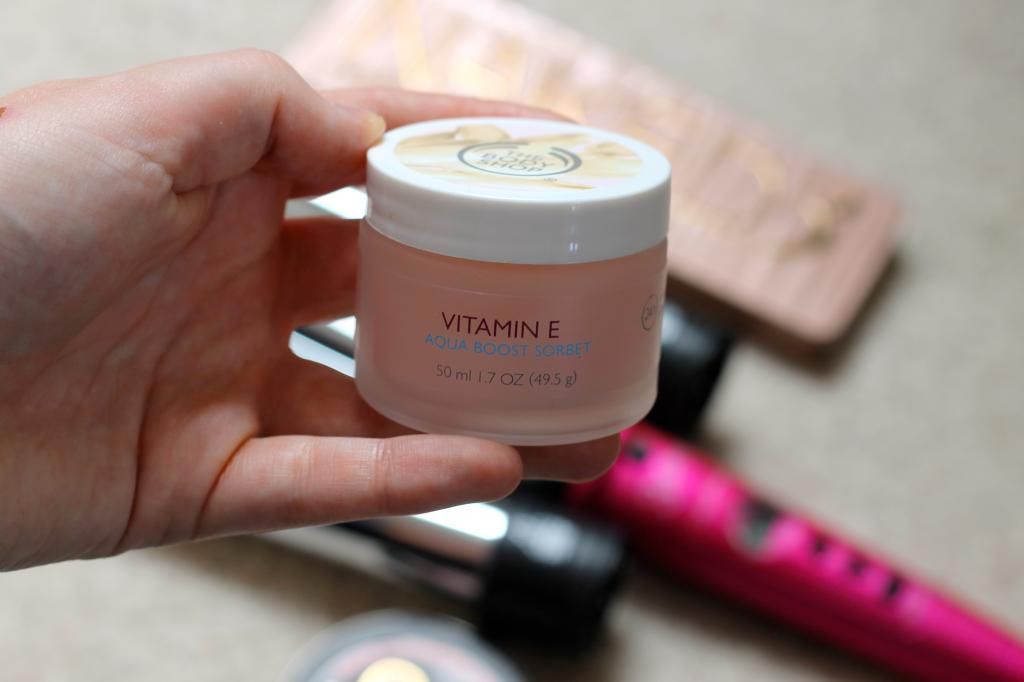 The Body Shop Vitamin E Aqua Boost Sorbet
I am absolutely in love with this face cream, I have been religiously using it everyday ever since I bought it last month. It comes in this cute little frosted glass pot, and the cream itself is more like a gel, but it goes on so nicely, and I find that I only need a little bit to cover my whole face. And because it is a sorbet, it has a nice cool, refreshing feeling when applied, and my face feels really fresh and ready for the day.
Soap & Glory One Heck of a Blot Face Powder
This was kind of a summer impulse buy, as I suffer from slightly oily skin, especially when its warm, so I wanted something that would just take away the shine from my face. I saw this somewhere on youtube and thought it would be worth having a go. This has a nice translucent powder, which doesn't effect my skin colour, and it has a nice smooth texture when applied, and it doesn't feel horrible if you apply many layers. I've found that it's a really useful item to have in your bag for some touch ups during the day, and I would really recommend it to anyone that suffers from a bit of oily skin.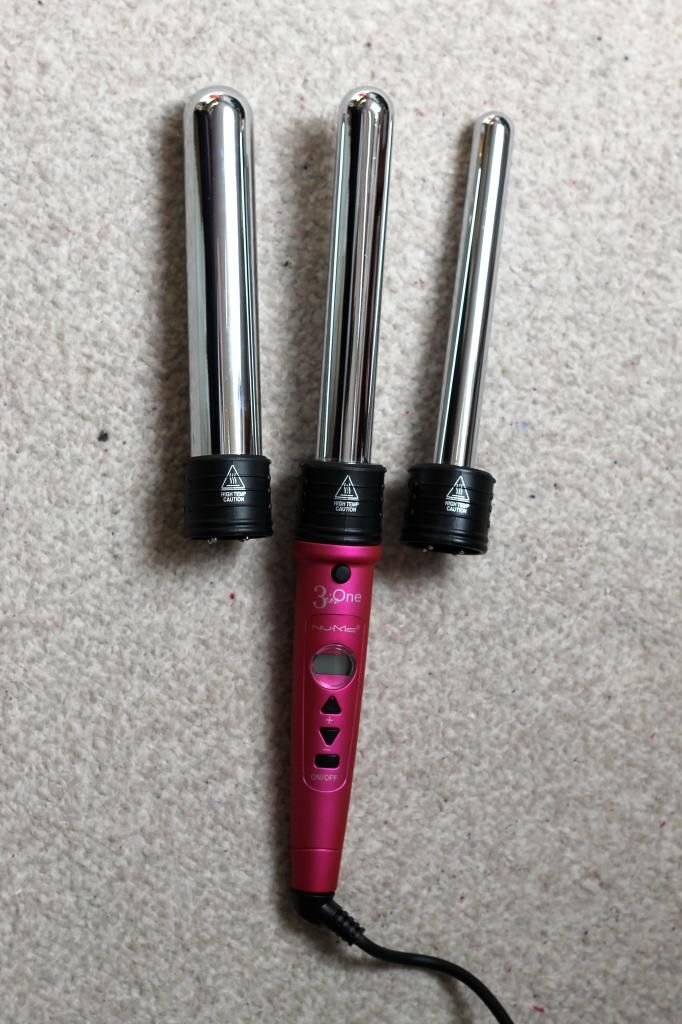 NUME Titan 3 Hair Curling Wands
This curling set is amazing, it just works for me. I have tried a few curling wands before, and they never really did what I wanted, but as soon as I got these, it was like all of my curling worries were over. They are perfect. And the fact that you can change the barrel size is brilliant too, so I can choose what types of curls I want for my hair. I did have to ship them from America, and normally they are $250 (!!!!), but luckily I managed to use a discount code from a youtube video, and got the set for $99 instead! But they are completely worth the money.
Urban Decay Naked3 Palette
It was only a matter of time before I went back and bought this palette, especially after how much I loved the Naked2 palette. There is just something about Urban Decay's eyeshadows that is just heavenly to apply. And the rosy pink colour scheme is just perfect for me as I have blue eyes. There's nothing more I can say about this palette except that it should be an essential part of every girl's makeup collection.
What have you guys been loving this past month?
Sophie x